THIS WEEK'S FEATURED BOOKS, "SHARAVOGUE," BY NANCY BLANTON, "BEAUTIFUL APE GIRL BABY," BY HEATHER FOWLER AND "MAN BITES CLOUD," BY BOB SCHOFIELD," CAN BE FOUND BY SCROLLING DOWN BELOW THIS POST.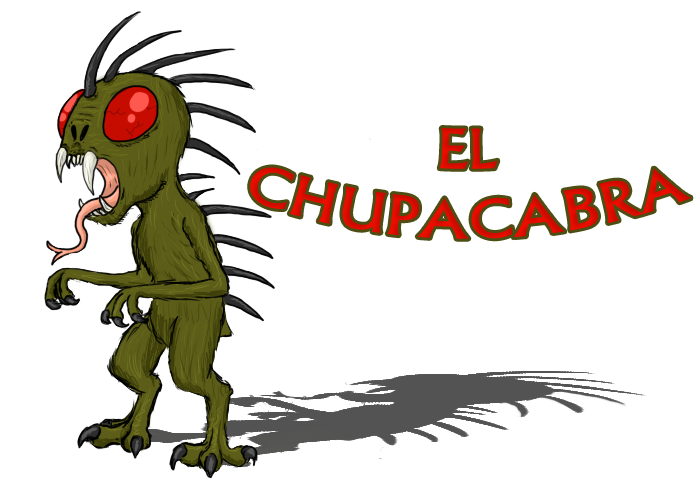 Fiction writers sometimes find that their characters have begun to seem like real people. If that's happened to you, you're not crazy — just creative.
But Lynne Hinkey, whose novel "The Un-Familiar" will be featured this week on Snowflakes in a Blizzard, takes that little fantasy further than most.
Lynne explains: "For the ten days leading up to the JULY 1 release of THE UN-FAMILIAR: A TALE OF CATS AND GODS, I've been posting short interviews with different characters here (on my FB author page) and here (on my blog) each day (started on 6/22). On each of those days, I'm also giving away free books–one on each of those days."
Here's the schedule of interviews:
6/22 Señora Milagros Hernan — eccentric woman reputed to be a witch; she's ready to retire from her real job as familiar to a god
6/23 Carmen del Toro — homeless woman with a tragic past and Milagros' apprentice who will be taking her place
6/24  Kiki Cristatello — a college freshman at 16 with a much-coveted work-study position in the climate research center. She's just gotten over her dog Muggle's death and her belief that she's a witch…or has she?
6/25  Captain Eddie Corredor — promoted to police captain for discovering that the mysterious chupacabra that had been terrorizing the island two years ago was really just the mayor in disguise
6/26  Rafi Bishop Soto — Eddie's compañero/pareja, with a past as tragic as Carmen's
6/27  Jack Halliman — best-selling author of the Franz Henle murder mystery series. His last novel ventured into the paranormal, specifically, the chupacabra, much to his fans' dismay
6/28  Dr. Joe Raines — the new oceanography professor specializing in climate science with an uncanny ability to always be in the thick of the storm
6/29  Rev Aurelio Peña — a famous televangelist whose comforting prosperity theology has amassed him a wide following. He and Dr Raines have a long-running animosity, given their opposing world-views and goals. Oh, and that thing with that woman from their past…that, too
6/30 Chewy aka the dog-god of Mercy, aka the chupacabra — he's back and up to more mischief. Or should I say SHE is up to no good? These damn pronouns…so confusing when dealing with a god who can be anything he-she-it wants to be."
I'm just passing this along as another example of creative marketing.
Inspired, I tried to interview Eddie Fogarty, the newspaper editor who is the  main character in my book "The Kudzu Kid," but all he would say was "No comment."
————————————————————
UPCOMING ON SNOWFLAKES IN A BLIZZARD, JUNE 28-JULY 4
"SHRAPNEL," BY MARIE MANILLA
Shrapnel is a family saga exploring the legacy of war in three generations of men from the Butler family. Bing Butler, a seventy-seven-year-old, right-wing widower and World War II veteran from Texas, reluctantly moves in with his feminist, antiwar daughter in West Virginia. Here he is forced to bury painful family secrets and stifle his tendencies toward racism, classism, and homophobia. His post-9/11 anxieties equally force him to grapple with these psychological foibles, as his daughter's only son rallies to enlist to serve overseas. Bing had once embraced such patriotic fervor, but after bullying his own son into going to Vietnam, he finds he must now muster a kind of emotional bravery he never knew he was capable of in order to keep the family together. At turns funny and at other turns frightening (and frighteningly honest), Shrapnel is surprising and ultimately greatly rewarding.
"SCORCHED EARTH, ALIEN WONDERS," BY DELILAH JEAN WILLIAMS
Scorched Earth, Alien Wonders is a fun, futuristic, eco-adventure about an unlikely group of aliens, humans and other critters that join forces in a last-ditch effort to save environmentally ravaged Earth.
The story is told from a unique, non-human perspective in the narration of alien leader Captain Stanley Memphis, who heads a small, quirky group of aliens disguised as prairie dogs—the only remaining animals left on the dying planet after most of the human population has relocated to Mars.  Upon learning of plans by humans to move into the aliens' quadrant of space, Memphis and his little team are sent to study how humans treat lower life forms and find out if they are savage bastards or a benevolent tribe. But the routine assignment soon turns into more than finding out what kind of creatures might be moving next door.
"THE UN-FAMILIAR," BY LYNNE HICKEY.
He's back! The dog-god of Mercy, sometimes called the chupacabra, has returned, and Senora Milagros is ready to retire. But her apprentice, Carmen del Toro, is missing. Before she can curl up and enjoy her new life as Fifi, she'll have to find and unite Carmen and the god.
Milagros knows the god is like a vortex, pulling people in to the events they must be part of, to fulfill a purpose that only He knows. With natural disasters occurring in a most unnatural manner, she suspects there's a connection between Puerto Rico's unusual weather, Carmen's disappearance, and the god's bigger plan.
Without his familiar, the god will remain weak and vulnerable to predation by other deities. Miagros needs to find and unite Carmen and the god before it's too late. It's not only her retirement at stake, but the whole world's future.