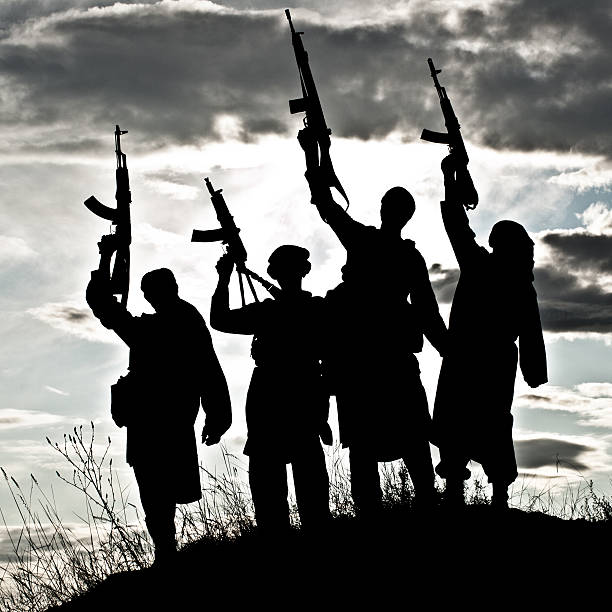 OUR CURRENTLY FEATURED BOOKS, "BETWEEN NOWHERE AND LOST," BY ALEXANDRA CHRISTL, "GRACE PERIOD," BY MELINDA WORTH POPHAM AND "TEXAS ROZE," BY IRIS SWEETWATER, CAN BE FOUND BY SCROLLING DOWN BELOW THIS POST, OR BY CLICKING THE AUTHOR'S NAME ON OUR AUTHOR PAGE.
—————————————————————————————
No matter how much those of us in the so-called western world try to push the news of terrorist attacks and suicide bombers out of our minds, a basic question always rises from the rubble to torment us.
Why?
We can wrap our minds around war, and violent crime, and even the terrible things people sometimes do to their loved ones.  Most of us can understand the dire circumstances that might drive someone to suicide.
But why … this? Most of the suicide bombers seem to be young and apparently healthy. They are not risking their lives to kill those they believe to be their enemies — that, we could comprehend. Rather, they are consciously ending their lives, often taking with them victims who are strangers to them, or perhaps even of like mind.
That is alien to the western mind, and that is what Rona Simmons wanted to address in her novel, "The Martyr's Brother." It is a work of imagination, but as the recent tragedy in Manchester tells us, not really fiction. Like the doomed bomber in Rona's book, the young man identified as having killed 22 people at a rock concert with a crude explosive device had an equally radicalized younger brother.
The strategic goal there must have been to spread fear and uncertainty, the chilling realization that it could happen anywhere. But what of the internal trigger, the essential rationalization?
As Rona Simmons takes her young terrorist — the martyr's brother — on a journey to faraway Atlanta, his ideology and motivations also emerge and he becomes a real person. In some ways, that is even more frightening than a faceless caricature.
Writes Rona:
"Having completed two works of historical fiction, the genre where my heart is, I wanted to 'stretch' and try something new, a work of suspense, set in the current day and in the city where I live. At the time, and unfortunately still today, terrorism was in the headlines, even if in major cities and most often abroad.  I began to speculate on what would happen if terrorists aimed their sights at a secondary target, a smaller, ordinary city where ordinary people live, like our own home towns and neighborhoods.  That's the source, but the real story to me is how violence affects us regardless of the specific nature of the violence."
Our other two books this week also involve human conflict, in very different ways. With Bobbi Carducci, author of "Confessions of an Imperfect Caregiver," the conflict was with herself as she struggled to deal with the dementia and erratic behavior of her father-in-law when he came to live with her and her husband.
Meanwhile, James Malone's "Rainbow Gardens" tells the story of a Japanese immigrant who winds up being interned during World War II even as his son is fighting for America in Europe.  And a lot of other things, some of them fantasy. I always look for books that are one of a kind, and this one fits that description.
UPCOMING ON "SNOWFLAKES IN A BLIZZARD," MAY 30-JUNE 5.
"THE MARTYR'S BROTHER," BY RONA SIMMONS.
The Martyr's Brother is a work of suspense featuring a contemporary theme and a female sleuth. Five years ago, a suicide-bomber named Nadheer detonated an explosive-filled Toyota outside a Middle East military checkpoint. The blast shattered more than those immediately around him—it forever changed two other lives. Shafra, his brother, who worshipped Nadheer and longs to follow in his footsteps, and Alicia Blake, whose husband's violent end in the same terrorist attack haunts her and drives her overactive imagination. Now Shafra has arrived in America, with his sights set on Atlanta. Alicia holds the key to stopping him before he rips the world apart, but time is ticking away.
"CONFESSIONS OF AN IMPERFECT CAREGIVER," BY BOBBI CARDUCCI.
Confessions of an Imperfect Caregiver is the true story of a family dealing with one of the most important and fastest growing issues of our day, caring for someone with dementia.
Bobbi Carducci's life was about to change. Her ill father-in-law's odd behavior was a mystery when he came to live with her and Mike. For the next seven years Bobbi did everything she could to save him from himself – while he tried to convince everyone that he didn't need her and that she was crazy.
"RAINBOW GARDENS," BY JAMES MALONE.
Japanese immigrant Harry Shikita dreams of becoming successful by building Rainbow Gardens, America's first neon-lit motel.  But the 1920s are a tough time to be an Oriental in America, and Harry must deal not only with prejudice and foul play, but also the trolls.
Yes, trolls–the kind that turn to stone. Cursed descendants of Cain, the trolls are trying to find their way back to God through their Redeemer. The trolls think Harry's their guy, but he's on his own quest to be accepted, to be an "old boy."
Each time Harry's slapped down, he gets up and starts again. But things only get worse for Harry after Pearl Harbor. Innocent of any wrongdoing, he finds himself interned for the duration of the war while his son fights the Nazis in Europe.
If Harry finds a way to forgive his adopted country, can he become the trolls' bridge to God's Grace? The answer lies within the neon paradise of Rainbow Gardens.