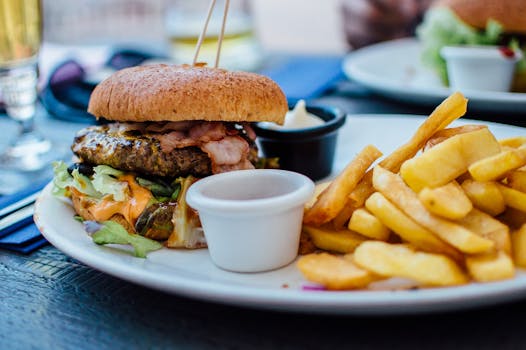 OUR CURRENTLY FEATURED BOOKS, "WOLF SEASON," BY HELEN BENEDICT, "BITTERROOT," BY STEVEN FAULKNER AND "AMERICAN FLOWERS," BY TYLER FLYNN DORHOLT, CAN BE FOUND BY SCROLLING DOWN BELOW THIS POST, OR BY CLICKING THE AUTHOR'S NAME ON OUR AUTHOR PAGE.
———————————————————————————————
For a writer, no experience is a waste of time.
Whether it's pleasant or unpleasant, memorable or forgettable, everything that happens in a writer's life can one day be recycled as part of a story.
Even working at Denny's.
"I used to work at a Denny's restaurant while I was on my college breaks from The University of Delaware," writes Timothy Gager, whose novel "Grand Slams" is featured on Snowflakes thus week. "Lo and behold, my main character is working at a Grand Slams restaurant during his college break for UMASS, Amherst. The book wrote itself, based on the characters and their dysfunction—just like in the real restaurant."
It's a formula that has worked over and over — start with a mundane setting, then people it with quirky characters.
In the case of Anne Beall, meanwhile, a personal experience opened the door to a non-fiction look into the world of feral cats.
"I decided to write this book," she writes, "because I was so moved by the feral cats whom I 'hired' to get rid of the rats in my neighborhood. Originally this working group of cats just removed the rats in my area, but eventually they ended up capturing my heart. I realized that they were highly vulnerable creatures who were at great risk for a variety of hazards. They ended up trusting me and doing an invaluable service for me and my neighbors.
"When I realized that they were not like the typical house cat, I decided to learn more about them through the people who advocate for them and who have created TNVR (Trap Neuter Vaccinate and Relocate/Return) programs all over the United States. I interviewed many different people over the course of 6 months and learned many stories about these cats and the role they can play in people's lives. I  also conducted survey research of 1,500 Americans about their attitudes toward these programs. After doing this research, it took me another 6 months to write the book—so about 1 year in total."
Our third book comes from a collection of experiences, poetry that Florence Fogelin has mined from a long life lived attentively.
"A poetry book has no plot," she writes, "but I hope mine shows a journey from mid-life travails to an embrace of married love and life itself, ending with 'I will not eat the berry that's been counted/ sooner than I'd live life one day at a time.' I celebrate greediness for the present and for the future."
UPCOMING ON SNOWFLAKES IN A BLIZZARD, OCT. 17-23.
"GRAND SLAMS," BY TIMOTHY GAGER
The first thing one notices in Timothy Gager's "Grand Slam: A Coming of Eggs Story" is the Holden Caulfield-like anti-hero protagonist Woody. There is an ensemble of characters in the novel who make up the staff and management at a chain diner, Grand Slams, and Gager deftly weaves their backstories and inner lives into the fast-paced narrative. (Mignon Ariel King)
"COMMUNITY CATS," BY ANNE E. BEALL
It all started when a rat ran over her husband's foot and author Dr. Anne E. Beall began a journey into the world of feral cats. The Bealls had experienced rat problems for a long time. Then, a neighbor told them about a program called Cats at Work where one could get feral cats that would take care of the rat problem.
In Community Cats, she tells how she entered the world of feral cats when she signed up for the Chicago Cats at Work program with Tree House Humane Society. Tree House practices TNR (Trap-Neuter-Return), and they trapped, neutered, and relocated a feral cat colony to Beall's home. She narrates what she learned about the unique world of feral cats and about the people who are involved with feral cats and who advocate for them
Community Cats shares the story of what initially began as a creative solution to a rat problem and became a journey that led her to reach out to others in the feral-cat world. Beall interviewed other colony caretakers and leaders in the TNR movement and learned about how feral cats live, how they relate to one another, and how they relate to their caretakers. She also conducted survey research on American's attitudes toward stray cats, TNR programs, and spaying/ neutering.
Beall learned that feral cat programs have a huge impact on the caretakers of the colonies, on the neighbors, on the community, and on the cats themselves and details those findings in Community Cats.
"ONCE IT STOPS," BY FLORENCE FOGELIN.
Florence writes: "I began writing poetry as a child of 50 years, with intermittent publication in journals — and a chapbook, Facing the Light, in 2001. I published soon after beginning to write poetry, then publication became rare. Still I found new joy in reading poetry as a poet (so different from being just a reader) and kept at my writing. I intend my poetry to be accessible and — as other poets have said — 'to say what I mean and mean much more.' I have lived with a philosopher for 60 years, and I hope and pray that it shows in my work."