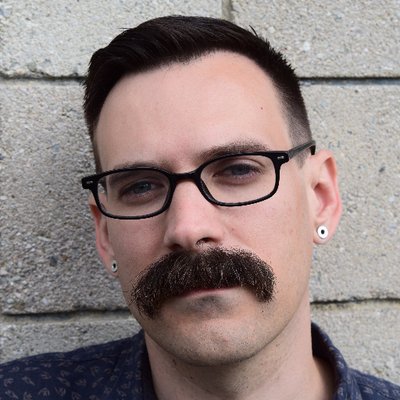 THE BOOK: The Show House
PUBLISHED IN: 2016.
THE AUTHOR:  Dan Lopez

THE PUBLISHER: Unnamed Press.
SUMMARY: In the sprawl of suburban Florida, one family attempts to reunite as another spins out of control: The sinister link connecting them both is hiding in the show house.
Quirky Orlando retirees Thaddeus and Cheryl, and adoptive parents Steven and Peter, come together for a family weekend in Orlando, where Cheryl anxiously hopes to repair the dysfunctional and toxic relationship between her husband and their son.
When news of a serial killer that targets gay men at nightclubs rocks their community, over-worked pharmacist Laila grows concerned for her handsome and arrogant younger half-brother, Alex, who has been missing for several months. Meanwhile, the calculating murderer's own life begins to spiral out of control as he unwittingly falls for a would-be victim.
Overwhelmed by meeting his granddaughter Gertie for the first time, Thaddeus kidnaps her in order to take her to Disney World setting off a wild goose chase where these intertwined families finally collide.

THE BACK STORY: It took me ten years to write The Show House and get it published. It grew out of an earlier failed novel that I began shortly after graduating from the University of Central Florida.
WHY THIS TITLE?: All the credit for the title goes to my publisher. Authors tend to have very little say over titles and at least in my case, that's a good thing! I had a series of pretentious attempts over the years.  
WHY WOULD SOMEONE WANT TO READ IT? I like to write plot-driven literary fiction. My ideal reader is somebody who enjoys popular fiction and literary heft. The Show House plays with the serial killer novel as a way to examine the choice we all face over whether to live the life that's planned for us or make our own path in life.
REVIEW COMMENTS: 
"THE SHOW HOUSE is a knife's edge of a book. Lopez balances humor, terror, the political, and the personal in a fascinating read where the ground is always shifting." —Erika Swyler , author of THE BOOK OF SPECULATION"
A witch's brew of family dysfunction, perversity, and murder." —Publishers Weekly,
"THE SHOW HOUSE is at once a nuanced psychological thriller and a thoughtful exploration of familial love and dysfunction set in sun-stroked, hurricane-threatened Orlando. Danger lurks around every corner. This is a compelling debut by a talented new writer. " —Edan Lepucki, author of CALIFORNIA"
THE SHOW HOUSE, a novel by Dan Lopez, is a mystery that brings together murder, passion, family, and ideas of what it means to be gay in the face of normative pressures. Less of a typical whodunit, Lopez's debut novel will be, for many, a refreshing exploration of why-did-they-do-it. Which, being read as a question left unanswered, is a powerful nod to the gulf that exists between action and intent in the face of tragedy… a thought provoking meditation on the anxieties and pain that lurk within contemporary gay life." —Theodore Kerr, Lambda Literary.
AUTHOR COMMENTS: I've lived a pretty eclectic life, having done everything from working in offices and bookselling to sailing traditional sailing vessels. My writing reflects my different adventures. My first book, a collection of short stories titled Part the Hawser, Limn the Sea, drew inspiration from my time on boats. The Show House has my childhood in Florida baked into its DNA. The new book I'm working on now is completely different from both of them. I like to experiment with different genres and forms, but there's a consistent voice throughout my work. I'm always looking for ways of being in the world for the outsiders who chafe against society's expectations.  
SAMPLE CHAPTER: https://www.amazon.com/Show-House-Dan-Lopez-ebook/dp/B01MS50RS0/ref=sr_1_1?s=books&ie=UTF8&qid=1535746034&sr=1-1&keywords=the+show+house
WHERE TO BUY IT: Available wherever books are sold. The big guys — Amazon and Barnes & Noble — carry it, but you can also support your local bookstore and order it from them. My personal favorite is Book Soup in West Hollywood. You can get a signed copy from them, since I work there.
PRICE:  $16.00
CONTACT THE AUTHOR: 
Website: danlopezauthor.com 
Instagram: https://www.instagram.com/danlopezauthor
Email: danlopezauthor@gmail.com