THIS WEEK'S OTHER FEATURED BOOK, "ONE LIFE," BY DAVID LIDA, CAN BE FOUND BY SCROLLING DOWN BELOW THIS POST, ALONG WITH THE FIRST TUESDAY REPLAY. OR, CLICK THE AUTHOR'S NAME ON OUR AUTHORS PAGE.
———————————————–
THE BOOK: Fingerprints of Previous Owners
PUBLISHED IN: 2017
THE AUTHOR: Rebecca Entel
THE EDITOR: Olivia Taylor Smith
THE PUBLISHER: The Unnamed Press
SUMMARY: At a Caribbean resort built atop a former slave plantation, Myrna works as a maid by day; by night she trespasses on the resort's overgrown inland property, secretly excavating the plantation ruins.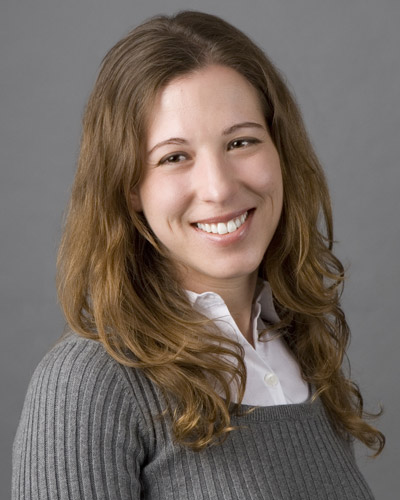 Rapt by the crumbling walls of the once slave-owner's estate, she explores the unspoken history of the plantation— a site where her ancestors once worked the land, but which the resort now uses as a lookout point for tourists. When Myrna discovers a book detailing the experiences of slaves, who still share a last name with the majority of the islanders, her investigation becomes deeply personal, extending to her neighbors and friends, and explaining her mother's self-imposed silence and father's disappearance. A new generation begins to speak about the past just as racial tensions erupt between the resort and the local island community when an African-American tourist at the resort is brutally attacked. Suffused with the sun-drenched beauty of the Caribbean, Fingerprints of Previous Owners is a powerful novel of hope and recovery in the wake of devastating trauma. In her soulful and timely debut, Entel explores what it means to colonize and be colonized, to trespass and be trespassed upon, to be wounded and to heal.
THE BACK STORY:  I began writing this book while teaching on the island of San Salvador in the Bahamas. I was intrigued by the layers of history, the cultural contrasts between the island community and the international resort, and the beach where garbage washed up from all over the world(!). Most significantly, I was struck by the historical ruins that weren't being preserved and only seemed of interest to outsider researchers like me. I began imagining a fictional island in which the ruins of slavery were not just unpreserved for historians but actually off-limits for people in the community. Inspired by my own experiences machete-ing my way to ruins on San Salvador, I began this story about a young woman determined to uncover aspects of her history no matter what she had to risk. I've been traveling to the island since 2010 both to do research and to teach Caribbean literature.
WHY THIS TITLE: In the text, "fingerprints of previous owners" refers to the condition of objects in a consignment shop. Thematically, though, the title means much more, referring to the many ways the past leaves its marks on the characters and their world.
WHY SOMEONE WOULD WANT TO READ IT:  Fingerprints of Previous Owners will appeal to readers interested in reading about young women, work, individual and communal trauma, history, cultural clashes, questions of race, the Caribbean, and stories with a strong sense of place. Fans of literary fiction will appreciate the rich language and the focus on the main character's psychological journey.
REVIEW COMMENTS:
"This is the first novel by Entel, and it is a magnificent one. Her prose is lyrical, luminous, and each detail has been planted as precisely as a foundation stone… both Myrna and Entel seek to unearth a long-buried history; both of them seek to give voice to those who have been silenced. Here's hoping that Entel follows her first novel with many more. A reckoning with the legacies of colonialism and slavery and their reverberations in the present day." —Kirkus Reviews (starred review)
"Rebecca Entel writes with spellbinding intelligence and a deep knowledge of the human heart. Her writing is true and exquisite, serious and fun." — Lorrie Moore
"FINGERPRINTS OF PREVIOUS OWNERS simmers with implicit and explicit violence, with social and economic injustices, the dichotomy of a hotel so crassly extravagant that it throws away good food daily while locals brew tea from wild leaves or eat whatever the poor soil can grow. Beautifully written, it is bleak, stark; as uncompromising as the island's soil and as wrenching as the haulback shrubs that guard its secrets. Audacious, heartfelt and realistic, I found myself immersed in the perverted paradise of this island world, rooting for the characters I came to care so much about. " —Maxine Case, author of ALL WE HAVE LEFT UNSAID
"Entel's delicately crafted debut explores the relationships between the resort, an economic center that distorts the island's history for its own purposes, and the local people and the ways the past infuses the present, no matter how hard one tries to forget. Entel gives Myrna a distinctive voice and creates a rich history for the island and its residents. " —Booklist
"Entel's novel is brilliant. Through a series of strategic narrative choices, she both inhabits and interrogates the island she created, demonstrating how fiction can expand a reader's empathy and, even, a writer's authority." —Elizabeth Mosier, Cleaver Magazine
"FINGERPRINTS OF PREVIOUS OWNERS is a spellbinding novel that explores colonization and trauma." —Rachel Léon, Chicago Review of Books
"This richly imagined work from a Cornell College professor of African American and Caribbean literature features a maid at a Caribbean resort built atop a former slave plantation. By night, she digs around, discovering artifacts that unearth the island's past while speaking loudly to its increasingly tense present. 'Beautifully descriptive.'" —Barbara Hoffert, Library Journal
AUTHOR PROFILE: Rebecca Entel's short stories and essays have been published in such journals as Catapult, Guernica, Joyland Magazine, Literary Hub, Electric Literature, Cleaver Magazine, and The Madison Review. She is Associate Professor of English and Creative Writing at Cornell College, where she teaches multicultural American literature, Caribbean literature, creative writing, and the literature of social justice. She also teaches fiction workshops for Catapult and the Iowa Writers House. Fingerprints of Previous Owners is her first novel.
AUTHOR COMMENTS: I love talking about my book with readers! I visit book groups in person and via video-call. I also have a book group guide on my website: http://rebeccaentel.com/book-clubs/
SAMPLE CHAPTER: Excerpt published in Arcturus: https://arcturus.chireviewofbooks.com/fingerprints-of-previous-owners-a93932804eb5
LOCAL OUTLETS: My local bookstore: https://www.prairielights.com/
Your local bookstore: https://www.indiebound.org/indie-bookstore-finder
WHERE ELSE TO BUY IT: Anywhere books are sold! Available in paperback, e-book, or audiobook format. http://www.unnamedpress.com/books/book?title=Fingerprints+of+Previous+Owners http://www.booksamillion.com/p/Fingerprints-Previous-Owners/Rebecca-Entel/9781944700232?id=6950407101413 https://www.barnesandnoble.com/w/fingerprints-of-previous-owners-rebecca-entel/1124787161?ean=9781944700232
PRICE: $16.00
CONTACT THE AUTHOR:
rebeccaentel.com rebeccaentel@gmail.com
Twitter: @rebeccaentel
Facebook: https://www.facebook.com/rebeccaentel
Instagram: @rebeccaentel