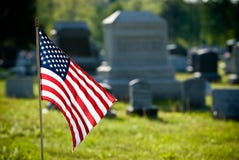 (Photo from Dreamstime)
Our currently featured books, "Night Thoughts," by Sarah Arvio, "Night Court," by Erica Goss and "The Big Happiness," by Sam Gridley, can be found by scrolling down below this post, or by clicking the author's name on our Authors page.
——————————————————
UPCOMING ON SNOWFLAKES IN A BLIZZARD (MEMORIAL DAY EDITION). MAY 28-JUNE 3.
"A LIFE IN DARK PLACES," BY PAUL GIANNONE.
First, full disclosure — I was one of the editors of this book. I also consider Paul a friend.
But that's not why I was excited about including this among our Snowflakes offerings. This is why:
Paul has found himself as a participant in some of the most dramatic and horrific events of the past half century – America's defeat in Vietnam and the subsequent "boat people" crisis; the fall of the Shah of Iran; the unspeakable acts committed by violent groups in sub-Saharan Africa, the tension along the Pakistan-Afghan border following 9-11, the flood of refugees unleashed by the war in Syria. So this is a history book, a great primer for students of public health, refugee/disaster, history and foreign policy students, first responders, those interested in women's/human rights and civil affairs advisors.
But it's also a memoir, and Paul writes as a witness, not a detached scholar. Some of his stories are harrowing, others are touching, and all are worth reading.
"TIDES OF HONOUR," BY GENEVIEVE GRAHAM
In the summer of 1916, Private Daniel Baker marches into battle with the boys of Nova Scotia's 25th Battalion. Out of brutal necessity, Danny has steeled himself against the trials and horrors of war, but he is completely unprepared to meet the love of his life in war-torn France.
Audrey Poulin has the soul of an artist. She lives alone with her grandmother in the quiet French countryside, where her only joy is in her brush and palette. When, by chance, she encounters Danny, the handsome young soldier captures her heart and inspires her painting. The young lovers believe that only together can they face the hardships the war brings.
But love is just the beginning. Mere months later, Danny is gravely wounded at the Battle of the Somme, and his future is thrown into uncertainty. Soon, he and Audrey find themselves struggling to build a new life in Halifax, a city grieving its lost men. As the grey winter of 1917 sets in, Danny's lack of purpose and Audrey's isolation continue to mount, pulling the two apart just as a new catastrophe threatens their existence.
Heartrending and enthralling, Tides of Honour is a novel of love and second chances set against Halifax's most devastating moment of the First World War.
"EUGENE BULLARD: WORLD'S FIRST BLACK FIGHTER PILOT." BY LARRY GREENLY
Pioneering black aviator Eugene Bullard, descended from slaves, became the world's first black fighter pilot, though he was barred from serving the United States because of the color of his skin.
Growing up in Georgia, Bullard faced discrimination and the threat of lynching. He ran away from home at twelve and eventually made his way to France, where he joined the French Foreign Legion and later the Lafayette Flying Corps. He saw fierce combat during World War I and was wounded multiple times. He returned to the United States with a chest full of medals, but once again faced discrimination. Bullard was all but ignored in the United States, even as, at age sixty-four in 1959, he was made a Chevalier of the French Legion of Honor.