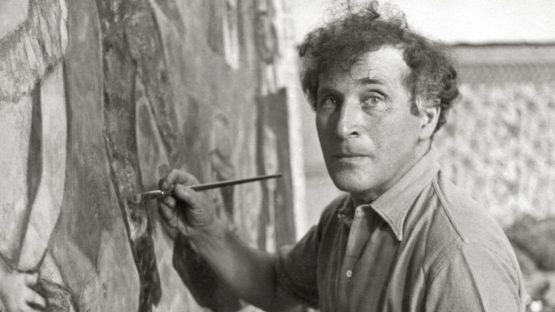 Marc Chagall (photo from Widewalls)
Our currently featured books, "Home Everywhere," by Megan McNamer and "The Hero," by Helene Sanguinetti and Ann Cefola (translator) can be found by scrolling down below this post, along with the First Tuesday Replay. Or, click the author's name on our Author's page.
————————————————————-
UPCOMING FROM SNOWFAKES IN A BLIZZARD, NOVEMBER 12-18.
"BEAUTFUL RAFT," BY TINA BARRY.
In 1946, the artist Marc Chagall, his partner Virginia Haggard (30 years his junior and pregnant with their son David), and Haggard's five-year-old daughter Jean McNeil moved from New York City to the rural hamlet of High Falls, New York, where they remained for two years. The prose poems, short fiction and hybrids in Beautiful Raft, written in Haggard's and McNeil's voices, tell the fictionalized story of their time in the country.
"NOTHING TO LOSE," BY KIM SUHR.
Drawing on the rich complexity of the American Midwest, Kim Suhr peoples her debut book of fiction with characters that we know, carved out of the Wisconsin landscape and caught between expectation and desire. An Iraq war veteran stalks the streets of Madison. Four drunk friends hunt deer outside of Antigo. A mother tries to save her son. A transplanted New Yorker plots revenge against her husband. A man sobers up and opens a paintball range for Jesus. A woman with nothing to lose waits for her first kiss. Personal and powerful, Kim Suhr's "Nothing to Lose" shows us a region filled with real people: less than perfect, filled with doubts, always reaching.
"SAMPLER: FIFTY SHORT STORIES," BY DON TASSONE.
Writes one reviewer: "If there were ever any doubts as to whether Don Tassone could make a successful transition from corporate exec to creative storyteller, he's put them to rest. In Sampler, Tassone glides effortlessly between humor and melancholy, politics and romance, sharing his wisdom through the vessel of narrative. Contemporary anecdotes like 'A Little More Conversation' contrast with timeless ones like 'Barefoot,' yet all 50 short stories in this collection share a common bond: they stimulate the mind."