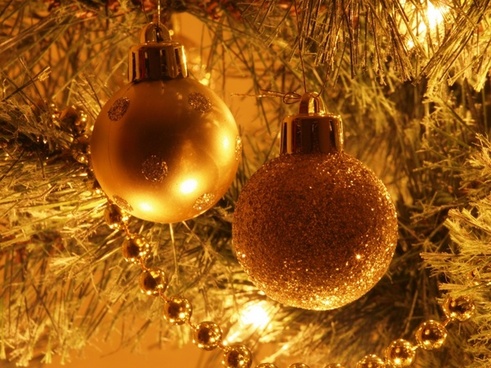 (Photo by James Hawkins).
Our currently featured books, "Trip Wires," by Sandra Hunter, "Waveland," by Simone Zelich, "Knock-Off Monarch," by Crystal Stone and "Hurricane Story," by Jennifer Shaw, can be found by scrolling down below this post, or by clicking the author's name on our Authors page.
————————————————————————————
Snowflakes in a Blizzard will be taking next week off, primarily because it would be unfair to any featured author to compete with all the holiday distractions. Therefore, you're getting five books this week.
And an interesting collection it is, including the first novel from a prolific playwright, a book of poems from Puma Perl (who gives some of her readings accompanied by a rock n' roll band) and a novel about white supremacy written by a college professor.
Merry Christmas in advance.
UPCOMING ON SNOWFLAKES IN A BLIZZARD, DEC. 17-23 .
"THE FEUD," BY CATHERINE HILLER
What do you do when your good friend and colleague suddenly goes rogue and tries to destroy your life? Nikki Elkins is hurt and baffled when Roberta Cohen, after years of friendship, unleashes a drunken tirade against her at the company Christmas party. It's the first salvo in what becomes a brutal war. THE FEUD explores how female friendship turns into rivalry and revenge.
"THE QUELLING," BY BARBARA BARROW.
A first novel by an accomplished short story writer. Said one reviewer:
"The rush of a whodunit pales next to Barbara Barrow's what've-they-done-and-why, The Quelling. The novel instantly achieves page-turner status through vexing questions. Why are two youngsters being raised by television nature programs instead of their own parents? Whose body was discovered in their house? What prompted such violent behavior at such a tender age that Dorian and Addie are confined to a psychiatric ward from their childhood, through puberty, and beyond? And, finally: Are the ward's 'quelling' sessions intended to cure the girls or to extract memories about the murder for some more sinister reason?'"
"BIRTHDAYS BEFORE AND AFTER," BY PUMA PERL.
Puma writes: "I like to bring poetry to people who think they don't like poetry. I don't come from an academic place. In the mid-70's I wandered into the Nuyorican Poets Café, which had just opened in its original storefront on East 6th Street, and began to understand that the transformative power of the arts was accessible to everyone, even me. I had always engaged in writing, but secretly. It took a number of years and experiences before I took myself seriously as a writer and began to submit work to publications and read publicly. I started featuring more often and curated and co-hosted two venues, one at the Bowery Poetry Club and one at 9 Bleecker, aka the Yippie Café. I began to envision merging my love of poetry with my love of rock and roll. Musicians that I knew started asking me to do some poems between sets and I eventually started a spoken word band, Puma Perl and Friends, realizing my dream of bringing poetry to different audiences than you would find at a straight up reading. I perform solo and with my band regularly, and have performed all over the country and in Europe. Over seven years ago I initiated a show, Puma's Pandemonium, which merges poetry and rock and roll. I present it quarterly at the Bowery Poetry Club. My previous solo collections are Belinda and Her Friends (2008), which won the erbacce prize for poetry, knuckle tattoos (2010), Ruby True (2012). and Retrograde (2014.)  I've recently begun writing songs and one of my new ones, Gutter Angels, will be the title song of an upcoming album by New York Junk."
"TOMB OF THE UNKNOWN RACIST," BY BLANCHE McCRARY BOYD
Ellen Burns, sober and haunted by her activist past, is peacefully taking care of her demented mother in South Carolina, when her white terrorist brother, supposedly dead, turns up on the television news. Royce's estranged daughter, Ruby, who has been lost to Ellen until now, is claiming that her mixed-race children have been kidnapped by white supremacists looking for her father. Ellen travels to New Mexico to help Ruby, try to find out what happened to the children, and locate her brother, if he is still alive. Her search for the children and for Royce is a descent into the dark abyss of race war that is still happening in our country. Set in 1999 under the shadow of the Oklahoma City bombing and earlier white terrorist acts, TOMB OF THE UNKNOWN RACIST is both a family drama and a politically violent exploration of the consequences of the simmering race war still happening in this country.
"A BANG BANG PLAY," BY JACK NEARY.
Eddie Sheehan is a guy. That's all he is. He delivers mail for the USPS, he pays the bills for his wife and two kids, and he umpires local softball games.When we meet Eddie, that's exactly what he's doing. He's umpiring a softball game. It's a predominantly male saloon league, but on this night one of the pitchers is predominantly female, and gorgeous, and Eddie finds himself widening her strike zone whenever he can. She's that kind of pitcher. Her coach is a jerk, and her boyfriend, and a drunk, and after the game, Eddie happens to see something he didn't normally see after such softball games.He sees the pickup driven by the drunk and abusive boyfriend veer off the country road and plummet down an embankment towards a lake. He gets out of his car, and watches unseen as the truck stops at the edge of the water. He sees the gorgeous pitcher screaming at her wasted boyfriend, and then observes as she grabs an aluminum softball bat, beats the guy unconscious, then gets out of the truck and pushes it into the lake. And that's where the story begins.Eddie doesn't report the incident because he feels sorry for the girl. And he continues to feel sorry even as he reads in the paper that what he and only he saw was an accident. He feels sorry that the poor girl had to go through such a horrible time, but feels good she is going to be able to survive and throw some more strikes without this idiot demeaning her. She's getting away with murder, yeah, but…she's so hot.He feels good about what he hasn't done.Until the pitcher becomes famous, nationwide, with a touring four-woman softball team. (She's that good a pitcher.) And when the endorsement and commercial bucks start rolling in for the curvaceous hurler, Eddie feels less sorry for her. And, with the help of a less-than-bright USPS co-worker with a savant-like talent for plotting crimes, Eddie decides to blackmail the girl. Eddie Sheehan was just a guy. That's all he was. But things have changed.