(Australian Outback: Photo from Reddit)
Our currently featured books, "Beginning with Cannonballs," by Jill McCroskey Coupe, "The Miracle on 98thStreet," by Natasha Nesic, "Happy Like This," by Ashley Wurzbacher and "The Hidden Machinery," by Margot Livesey can be found by scrolling down below this post, or by clicking the author's name on our Authors page.
———————————————————————
UPCOMING ON SNOWFLAKES IN A BLIZZARD, JUNE 30-JULY 6 
"TIME IS THE LONGEST DISTANCE," BY JANET CLARE.
Set in the harsh desert of the Australian outback, Time Is the Longest Distance is a moral story of immorality in a place where "night comes on like a door slamming shut."
Lilly, a 45-year-old New Yorker, is persuaded by her newly found father, Cameron, to take on the Canning Stock Route, the most difficult outback track in the country. Crossing the dead heart of the Great Sandy and Gibson deserts, she is joined by her half-brother, Grant, and his twenty-something daughter, Jen.
Like a moon walker far from her life, Lilly becomes entangled in an unlikely love affair and a witness to an unsavory death. The hard days and long nights provide time and space for Lilly to recall the years with her ex-husband, Stephen, artist and all-around drunk—the greatest love and disappointment in her life—forcing her to examine her own imperfections as she learns, first-hand, about the power and destruction of secrets, sexual taboos, and the thrill of transgression.
"THREE WAYS TO DISAPPEAR," BY KATY YOCOM.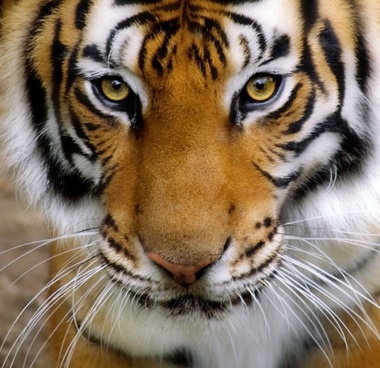 Leaving behind a nomadic and dangerous career as a journalist, Sarah DeVaughan returns to India, the country of her childhood and the site of her brother's tragic death, to help preserve the endangered Bengal tigers. Meanwhile, at home in Kentucky, her sister, Quinn—also deeply scarred by the past and herself a keeper of secrets—tries to support her sister, even as she fears that India will be Sarah's undoing.
As Sarah faces challenges in her new job—made complicated by complex local politics and a forbidden love—Quinn copes with their mother's refusal to talk about the past, her son's life-threatening illness, and her own increasingly troubled marriage. When Sarah asks Quinn to join her in India, Quinn realizes that the only way to overcome the past is to return to it, and it is in this place of stunning natural beauty and hidden danger that the sisters can finally understand the ways in which their family has disappeared—from their shared history, from one another—and recognize that they may need to risk everything to find themselves again.
This is a novel about saving all that is precious, from endangered species to the indelible bonds among family.
"FLUTTER," BY KRISTIN GARTH
Flutter: Southern Gothic Fever Dream is the story of Sylvia Dandridge, a sixteen year old in 1883 Pensacola dying of scarlet fever. She's a survivor of the yellow fever epidemic and many maladies of childhood that have left her isolated and her imagination full and fertile with friends and fantasies. During the fever dreams of the scarlet fever, Sylvia Dandridge's imagination reaches its peak with the creation of spectral mermaids, a boyish bee demon who woos her and she believes changes her to a flower. She has visions of infants hanging in baskets from a lemon tree, and all of her visions become real for the reader. They actually outlive the storyteller as is the way of art — powerfu​l art. We follow these creations to their ends long past the demise of Sylvia Dandridge on Longleaf Estate.
"LIVING ON THE BORDERLINES," BY MELISSA MICHAL.
Both on and off the rez, characters contend with identity as contemporary Haudenosaunee peoples. In Living on the Borderlines, intergenerational memory and trauma slip into everyday life: a teenager struggles to understand her grandmother's silences, a man contemplates what it means to preserve tradition in the wake of the "disappearing Indian" myth, and an older woman challenges her town's prejudice while uniting an unlikely family.
With these stories, debut writer Melissa Michal weaves together an understated and contemplative collection exploring what it means to be Indigenous which introduces contemporary Haudenosaunee women who grow up in the city or small towns and are affected by intergenerational trauma. Its sixteen stories examine relationships informed or split wide open by the trauma, as well as the way Haudenosaunee women break destructive stereotypical and racist representations of American Indians from popular culture.