THE BOOK: The Anatomist's Tale; Being the confessions of an unwilling pirate, marooned for a time upon the shores of New Madagascar.
PUBLISHED IN: 2020
THE AUTHOR: Tauno Biltsted.
THE EDITOR: Christine Neulieb.
THE PUBLISHER: Lanternfish Press. Founded in Philadelphia in 2013, Lanternfish Press publishes literature of the rare and strange, fiction that crosses the boundary between literary and speculative, and tales of characters at the margins of history.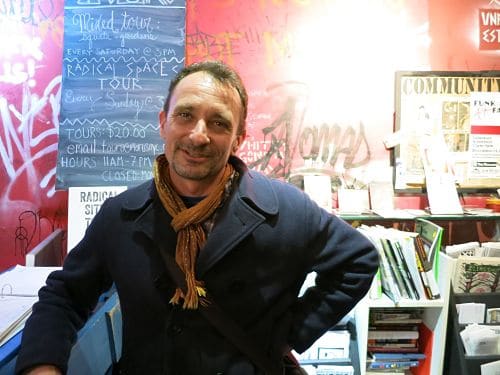 SUMMARY: Drawn from contemporary first-hand accounts of pirate raids, slave narratives, and travel stories, "The Anatomist's Tale" is a literary adventure story and a meditation on uncertainty. Set in the early 18th Century the book explores the origins of wage work, slavery, solidarity, resistance, gender, maps, the human tendency to classify the natural world, and many other things.
Born to a peasant family broken apart by poverty and enclosure, our narrator aspires to a better life as a ship's surgeon, until a tyrannical captain provokes a mutiny, forcing him into a life of piracy and eventually to a tropical commune of maroons called New Madagascar.
THE BACK STORY: Did you know some people have suggested that Benjamin Franklin took some of his models for American democracy from the egalitarian way that pirates made decisions, as well as the democratic practices of the Iroquois confederacy? I've always been fascinated by pirates, less for the way that they were depicted in Disney movies and Hollywood, more for ways that pirate ships represent an egalitarian and multi-racial form of outlaw democracy, and by the dream of freedom on the high seas.
The early 18th C was a time when many of the dynamics of our modern world were being established, and I was curious about exploring a space and time that actively questioned some of the more troubling aspects of our world, including social hierarchies, racism and inequality. In exploring a story of pirates and maroons set in the waning years of the Golden Age of piracy, I think I found a fun way to explore some important questions within a great story with compelling and interesting characters.
WHY THIS TITLE?: The narrator of the story is the titular Anatomist – a little outside of the action and with a sometimes morbid curiosity, he is really busy trying to understand the characters and the situations they find themselves in. The long, narrative subtitle reflects the way a lot of books were titled at the time. I did a lot of research along with writing the book, and spent some time with books and accounts written in the early 18th C. I hope the title and the style of the book reflect the work that went into writing it in a way that makes "The Anatomist's Tale" feel engaging and fun for readers.
WHY WOULD SOMEONE WANT TO READ IT? Beyond the compelling subject matter and themes the book is very readable, it has action and movement and explores big ideas, intimate relationships, and unique characters in ways that are fun and engaging. Some of the best feedback I've gotten is from people who said they wouldn't normally read a book about pirates but they found the writing to be compelling and the story to have such a unique voice.
REVIEW COMMENTS: "The Anatomist's Tale" was chosen as a finalist for Foreword Magazines best independent press historical fiction 2020 – final result announced June 17!
Wisconsin Book Watch said: "An inherently riveting read from cover to cover, "The Anatomist's Tale" showcases author Tauno Biltsted's exceptional talents and originality as a narrative driven storyteller. This is a unique and gripping novel that will prove to be an enduringly popular addition to personal reading lists…"
Paul Lafarge, author of the Night Ocean called the book: "a marvel of knowingness and concision ..:"
And Peter Linebaugh, author of "The Many Headed Hydra" wrote: "With all the authenticity of the social historian, Biltsted writes in a swift, beautiful style. These 'confessions' lead to an inevitable destination, leaving the reader pensive, satisfied, and ever willing to lend a hand, hoist a sail, and set out anew."
AUTHOR PROFILE: I come to writing with a real sense of curiosity, and the themes, topics and characters I write about refract my own life experiences in sometimes obvious and other times obscure ways. Although I've been reading and aspiring to be a writer since I was a kid I don't have a lot of formal training as a writer. I have a degree in political science, although I've worked as a social worker, and also do construction work. I've been involved in grassroots community projects my whole adult life, and I bring a real curiosity about people and the ways that we work things out in our lives, from personal relationships to community projects and connections, and I hope that curiosity is reflected in my writing.
AUTHOR COMMENTS: My main goal in writing "The Anatomist's Tale" was to write an exciting and well-told story that holds space for readers to relax and enjoy the story, as well as connect with themes, sensations, and ideas in the story that feel resonant in their own lives. I really believe that writing and reading are deeply intertwined, and that writing is ideally an act of co-creation, a spark that travels between the reader and the writer.
SAMPLE: I don't really have any links to excerpts from the book, but here's a link to a podcast where I read an excerpt and have a great conversation with Pearson Bolt from Coffee with Comrades:
https://coffeewithcomrades.com/episode-87-of-shipworms-surgeons.
LOCAL OUTLETS: Well, as you can imagine, 2020 was quite an unpredictable year for independent bookstores and small presses! The disruption of the past year and the tentative re-openings of your favorite independent bookstore means that a lot of bookstores are still trying to sort out what to put on their shelves – so honestly I'm not sure who's carrying "The Anatomist's Tale" at the moment. But most bookstores would be glad to order if you request, and if you buy online through bookshop.org you can also support your favorite local independent bookstore.
WHERE ELSE TO BUY IT: If you order "The Anatomist's Tale" through your favorite independent bookstore your purchase will help support them, also available on Bookshop.org, Amazon, Barnes & Noble, and directly from Lanternfish Press. Thank you for your support!
PRICE: $16.
CONTACT THE AUTHOR: If you're curious about the book, want to invite me to your town to do a reading, have any questions, or just want to be in touch, feel free to email me at: builtsteady@gmail.com. You can also find me on Facebook where I generally announce any online or other events. I should do Instagram and Twitter and whatnot but I just can't wrap my head around it!