THE BOOK: Two Truths And A Guy.
PUBLISHED: October 12, 2021
THE AUTHOR: Jeannine Henvey.
THE EDITOR: Nancy Schumacher
THE PUBLISHER: Fire & Ice Young Adult Books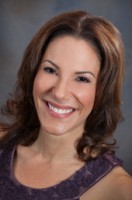 SUMMARY: High school is hard enough. Imagine having to keep a secret that can change your twin's life.
Sixteen-year-old twins, Stella and Peter, move cross-country with their parents to start fresh and leave their former life behind. Will the past determine their future, or will they finally get their happy ending?
Peter and Stella may be twins, but individually their struggles are one of a kind. From the outside, they seem like two kids just trying to find their way at a new school, but behind closed doors they deal with the emotional baggage from the past they've yet to unpack. Beauty queen Mom counts Stella's every calorie rather than deal with Peter's transition. And even though Dad supports Peter's true self, he's blind to seeing Stella for who she really is. She just wants to be a teenage girl known for anything other than her sibling. Meanwhile, with a skin-tight binder around his chest, and eagerness to fit in with his classmates, Peter feels like he's suffocating. All this, just to have his outside match his inside––and simply be. If anyone learns their secret, the family's sacrifice of moving to California will have been for nothing.
Brimming with a rollercoaster of emotion and unwavering hope, Two Truths And A Guy is a heartfelt coming of age story that touches us with the power of loyalty, the need for acceptance, and the importance of living our truth.
THE BACK STORY: I grew up in the 80's when being gay wasn't fully accepted. My brother, older by three years, was one of those kids who never quite fit in. At the time, no one knew he was gay. We just knew he was different. He expressed his individuality through his clothes, funky haircuts, and general creativity—which we thought was fabulous! But at the time, not many others agreed. It wasn't celebrated like it should have been. It was criticized. And as his sibling, it was absolutely devastating. I forced myself to smile when I was hurt and laugh when I wanted to cry. I was betrayed on a daily basis, both by friends and the boys I had crushes on. My identity had gotten lost in his, and at fourteen-years-old, like most teens, I was already wildly insecure. And that was how Stella, one of my main characters, was born!
WHY THIS TITLE?: I love a good play on words! "Two Truths and a Lie" is a game my kids play and I chose this title in hopes it would stand out to teens. I don't want to give the ending away, but the two truths represent Peter and Stella standing on their own as we watch them grow throughout the story. The guy is because the story is centered around a fabulous one. The book's central message also ties into the game–living our truths will always help us live our best lives.
WHY WOULD SOMEONE WANT TO READ IT? This book is written in alternating twin sibling perspectives. We see Peter, struggling to accept himself. We also watch Petra battle insecurities of her own, including self-acceptance, while coming to terms with the change in her family. Both kids just want to fit in, which is something most teens can all relate to. I love watching these characters grow throughout the book, but especially appreciate the self-love messages in the end. It also highlights the ugly side people can possess, hopefully making kids aware how impactful their words or actions can be.
AUTHOR PROFILE: Jeannine Henvey is a contemporary fiction author who grew up on daydreams and Judy Blume binges before Netflix was a thing. She's a compulsive list maker, will never part with her paper calendar, and carries around way too many notebooks and not enough pens. She lives on Long Island and is the proud mom of Sadie, Chloe, and Carter. In writing this book, Henvey visited support groups, interviewed transgender teens, read books, scoured websites, attended workshops with The Long Island Transgender Advocacy Coalition and GENY (Gender Equality New York). A percentage of sales will be donated to the National Center for Transgender Equality (NCTE) to support efforts in replacing disrespect, discrimination, and violence with empathy, opportunity, and justice.

AUTHOR COMMENTS: I want teens to become more accepting of others. I want to raise awareness about the struggles faced by kids who are LGBTQIA+. I want them to be mindful of the impact a little kindness leaves behind, as well as the long-lasting impact of hate. I want them to see that everyone has insecurities. We all have a story, and no one knows what life is like behind closed doors, or inside closed minds. Other people's opinions of you, or how you choose to live your life, cannot be what defines you. You are not alone, even if it may feel that way. Living a lie, and being someone you're not, is exhausting. It's important to live your truth. You matter.
SAMPLE/EXCERPT: Amazon Look Inside: https://www.amazon.com/Two-Truths-Guy-Jeannine-Henvey/dp/1955784159/
WHERE TO BUY IT:

PRICE: eBook: $2.99 (unlimited special)