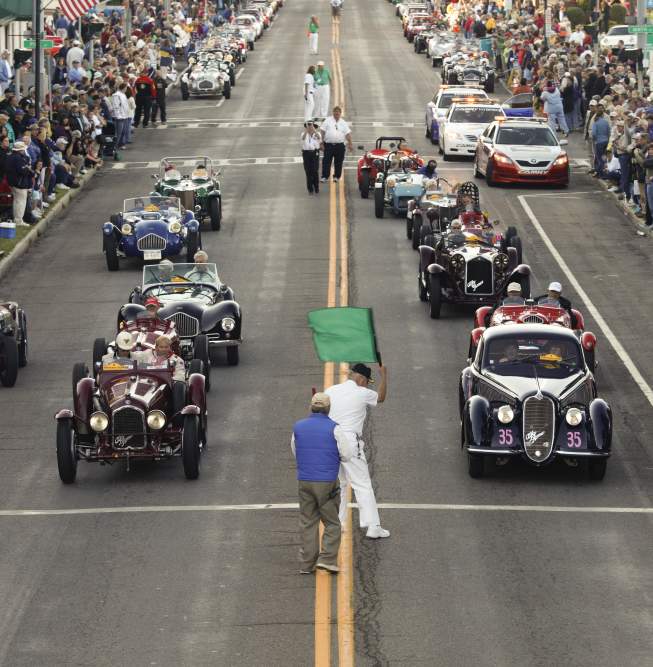 Our currently featured books, "The Town Crazy," by Suzzy Roche, "Pacific," by Trevor J. Houser, "Herman and the Princess Gull," by Lew Maurer and "The Girl Who Talked to Paintings," by Shannon K. Winston can be found by scrolling down below this post, or by clicking the author's name on our Authors page.
————————————————————————
UPCOMING ON SNOWFLAKES IN A BLIZZARD, DEC. 1-6
"WATKINS GLEN," BY ELEANOR LERMAN.
Writes Eleanor: "Watkins Glen" is both the name of the town where the story is set but it's also a metaphor for idea of "townies" and "visitors," a phenomenon known, for instance, for residents of sea-side towns that are invaded by tourists each summer. Watkins Glen in New York State is the site of famous car races, include NASCAR-sponsored events and the Watkins Glen Grand Prix. During racing season, the town is packed with tourists; the main characters in the story actually live in a smaller, nearby (fictional) town called Glen Downey and thus are affected by the main business of Watkins Glen but actually live apart from it, just as they feel that their lives are lived apart from what they perceive as "normal" for most other men and women. This is particularly true of Mark, one of the main characters, who has Alzheimer's and for his sister, Susan, who has to decide whether or not to become his caretaker. Given that context, she is well aware that her decision will affect the course of her life, as well.
"TRUE TERYN," BY S.G. BLAISE.
Lilla must recruit the biggest and most dangerous army in the Seven Galaxies, but the Teryn emperor will not comply unless Lilla earns the blessing of the Teryn Guardian Goddess Laoise.
Dealing with gods is never easy. Guardian Goddess Laoise's condition for bestowing her blessing is for Lilla to bring her the mysterious Heart Amulet. Now Lilla is trapped in a strange place with no way out, no idea where to go or how to find the amulet.
The only way for Lilla to complete her mission is to uncover the biggest secret of all Teryns. Will she survive discovering the secret of what it means to be a True Teryn?
"ABOVE THE BEJEWELED CITY," BY JON DAVIS.
The official book description probably captures the essence of the book: "In his seventh poetry collection, Jon Davis exhibits the range and mastery that is the result of fifty years of study, teaching, and practice. Above the Bejeweled City opens and closes with homages to Federico Garcia Lorca's dream-struck ballad "Romance Sonámbulo." In between, he inhabits what the philosopher Maurice Merleau-Ponty calls the "inexplicable existence" that marks our passage here on Earth.
Part absurdist, part satirist, part tender correspondent, Davis writes in the slipstream of writers like James Joyce, Samuel Beckett, Nicanor Parra, and Sylvia Plath. In an age that calls out for hopeful verse, Above the Bejeweled City offers, instead, a treatise on defeat and despair—and on how letting go is a way of holding on."
"SLIM CONFESSIONS," BY SARAH MINOR
In the lineage of Dodie Bellamy's "Barf Manifesto," Slim Confessions is a slow pour of parallel stories that chronicle a research trip gone awry. Slim Confessions is an image-text about digital intimacy and visceral material. A work of "autotheory," the book lays in parallel the history of "slime" as a vehicle for horror and entertainment with personal encounters with quotidian slime in the human and animal worlds. At its center is a story of farm labor: A cold spring spent birthing sheep in northern Iceland interspersed with confessions about the author's sexual past. In the lineage of Dodie Bellamy's "Barf Manifesto," this is a book reveling in repulsion and attraction, a personal investigation of physical touch as approximated by visual media
"DRAMA QUEEN," BY FRANK BILLINGSLEY.
A teenager tries to make sense of his everyday life. He has grown personally in this follow-up story and discovers his first crush, but his hopes and dreams are, in turn, crushed. He is gay, living in a town that does not understand and accept him. His emotional, physical, and sexual abuse continues through this journey in high school. But, he has an outlet, the Drama Club, where he begins to find himself. The book illustrates the emotional roller-coaster of the times, of the desired life, and humankind's brutality. Then on one dark night, on a country road…everything changes.