This week's other featured books, "The Last Hotel," by Sonia Pilcer, "A Different Wakeful Animal," by Susan Cohen and "The Book of Endless Sleepovers," by Henry Hoke, can be found by scrolling down below this post, or by clicking the author's name on our Author's page.
——————————–
THE BOOK: Half in Love: Surviving The Legacy Of Suicide.
PUBLISHED IN: 2010
THE AUTHOR: Linda Gray Sexton
THE EDITOR: Dan Smetanka
THE PUBLISHER: Counterpoint Press, Berkeley CA, a prestigious independent publisher
SUMMARY: Despite the agony of witnessing my mother's multiple, and ultimately successful, suicide attempts, I struggled with her magnetism and the undertow of depression that engulfed her life. With Half in Love, I speak to my own urgent need to escape the legacy of suicide that consumed my family. I believe this is a topic rarely explored, even today, in depth. Mental illness continues to be forbidden to speak about in public—and sometimes, even in private.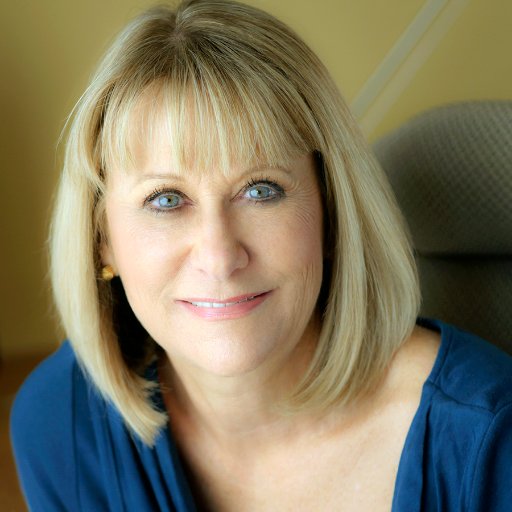 I tried once, twice, three times to kill myself—even though, as a daughter, sister, wife, and most importantly, a mother, I knew the pain my act would cause the people who loved me. But unlike my mother, I did go on to live and to write a book about that struggle between life and death. With the help of my family, my therapist and my medications I was able to confront these deep-seated issues, outlive my mother, and curb the haunting cycle of suicide I once seemed destined to inherit.
THE BACK STORY: Half in Love took ten years to write. During much of it, I was acutely depressed and could type only a line or two a week. I often wrote and rewrote the same passages over and over. Eventually though, I became healthy enough to return to work full-time and to make the book "live" in ways I had thought impossible during the time I had given up on life.
I wrote it, digging into my own story in such depth, because I wanted others who were depressed or suicidal, or who had someone in their lives suffering from depression or the lure of suicide, to know that there is hope. I wanted to say: "don't give up!" This need to help another person save him or herself surely originated from the fact that I couldn't save my mother. But I did save myself and this is surely an important message, and that message was my sole motivation to write a book immeasurably painful to bring to the page.
WHY THIS TITLE?: My editor and I wrestled with the title for a long time. The subtitle was always the same, because that described the topic of the book, but we all wanted something more lyrical for the main title. I had a Keats' epigraph at the front, which has the line: "Darkling I listen; and for many a time/ I have been half in love with easeful Death." That really spoke to me. I knew what it was like to flirt with death. I was lucky enough to have been only half in love, though; the half of me that was not in love was the part that triumphed. My editor took the quotation and drew the title from it. I loved it the minute I heard it.
WHY WOULD SOMEONE WANT TO READ IT? Half in Love has a broad audience, and its subject is one rarely written about on a personal level. Today in the U.S., someone kills himself every seventeen minutes, leaving behind family and friends who are bereft, or angry, or overcome with sorrow–and often, mystified. The book is for those who are "on the brink," who are intractably depressed, who need to hear that there is hope of a better life—and one which is not to be found in heaven. It is also for the families and friends who struggle, because there is so much misunderstanding about depression and suicide. These are taboo topics, ones we are not meant to speak about, much less to dwell upon. I've received more email regarding this book than any of my others. It feels wonderful to know that I've reached people—whether they be the depressed or the survivors. All of us are in need of help as far as this subject is concerned.
REVIEW COMMENTS: "Like her mother, Sexton can create a startling intimacy with her readers. She comes before us emotionally naked, explaining the pull of self-cutting and suicide in a tone that's unsettling direct…This book looks into the workings of the suicidal mind in a way that isn't easily forgotten, raising provocative questions about how we approach and treat the severely mentally ill. Sexton paints suicide as a deadly disease mechanism: only the care of other people can save its victims, but those victims become experts at driving other people away. 'The bare bones fact,' Sexton writes from her own grueling experience, 'is that no one wants to deal with a suicide.'" –The New York Times Book Review, "Editors Choice," January 16, 2011
"To forge one's own life free of a parent's shadow is a challenge for any child, but when that child was born to renowned poet Anne Sexton, who committed suicide in 1974, the challenge takes on a particularly dark dimension. For Sexton, the shadow hides emotional turmoil and a legacy of mental illness passed generation to generation; despite determination to break the chain, Linda acknowledges passing it to her sons as well. With extraordinary transparency, the author intimately recalls her relationship with her unstable mother, who preened her daughter as an extension of herself before finally abandoning her. Sexton even includes an honest confession of the guilt she felt in succumbing to the legacy passed from her mother rather than ending it. The array of deep emotions here make it impossible not to sympathize with the author, and perhaps her raw account will leave the reader with an alternate legacy: the knowledge of the sometimes suicidal pain of mental illnesses and the love and care needed to overcome it. Sexton's second memoir is a valuable examination of a dark and complicated subject."— — Publisher's Weekly, STARRED REVIEW
"Linda Sexton's determination to forge an identity independent of suicide and destruction is powerful; her book is a vivid and inspiring story of living through despair and coming out the stronger for it." — Kay Redfield Jamison, author of An Unquiet Mind and Professor of Psychiatry, John Hopkins School of Medicine
"With brutal honesty, Linda Sexton has dared to explore a subject more taboo than almost any other: not only suicide, but what comes after, for its survivors. This is a book that will speak to anyone touched by the suicide of someone we knew or loved—as so many of us have been." —–Joyce Maynard, author of At Home In The World and The Best Of Us
AUTHOR PROFILE: I grew up at the knee of a poet, witnessed her climb to the "big time" with a Pulitzer Prize and then watched the crash landing of her life, when she suicided shortly after my twenty-first birthday. Still stunned and grieving, I jumped into the role of her literary executor, and shortly thereafter began my own journey as a writer. I have written one book of non-fiction, four novels, and three memoirs—excerpts and reviews of which you can find at lindagraysexton.com, in addition to my biography, tales of my beloved dogs, my articles, reviews and newsletter essays. On the site there is also a subscription sign-up box for my (free!) e-newsletter essays. Living in Annapolis, Maryland with my husband and our three Dalmatians, I work every weekday at home from nine to five! I love yoga, meditation, sailing, drinking red wine, and I am also a bit of a "foodie," though I love meatloaf and mashed potatoes as well. Most of all, however, I love hearing from my readers. So please write—I always answer!
SAMPLE CHAPTER:
Please go to lindagraysexton.com for an excerpt of Half in Love and then hang around to browse the site and learn more about me and my books.
WHERE TO BUY IT
All independent bookstores should be able to order the most recent ones for you. Amazon carries all of my titles, past and present. Barnes and Noble can order all of the latest available from my current publisher. All of my books are available on Amazon, Barnes & Noble, IndieBound and other online sites. There are links on my website that take you directly to Amazon, or, if you know the title(s) you are interested in, you can just go directly to one of the online sites. All three of my memoirs—Half in Love: Surviving The Legacy Of Suicide; Searching For Mercy Street: My Journey Back To My Mother, Anne Sexton; and Bespotted: My Family's Love Affair With Thirty-Eight Dalmatians—are also available as e-books for Nook and Kindle.
PRICE: Hardcover ($23.97); Softcover ($15.9); e-book ($9.99).
CONTACT THE AUTHOR: Please write! I'm quite friendly and I'll answer most questions. You can reach me via my website's contact page at lindagraysexton.com. My Facebook page is lindagraysextonauthor, and you can find me on Twitter @lindagraysexton, but writing to me directly on my website is the best way to be in touch.