This week's other featured books, "My Vietnam, A Gift to My Daughter," by Jack Billups and Everywhere West," by Chris Green, can be found by scrolling down below this post, or by clicking the author's name on our Authors page.
————————————–
THE BOOK: Pieces of Bones and Rags.
PUBLISHED: 2021.
THE AUTHOR: Michael C. Keith

THE EDITOR: The gracious editor was Bix Skahill, an author himself.

THE PUBLISHER: Cabal Books
SUMMARY: A collection of epigrammatic tales both luminous and harrowing told across landscapes familiar and exotic. Bizarre, humorous, and prophetic. In the tradition of other Keith's titles, in particular his latest, Insomnia 11 (MadHat Press).

THE BACK STORY: My forte is the micro fiction story and one is always floating in my head. At some point, I get to a keyboard to bring it into the world. It's usually a daily event. My subjects are typically dark, fueled by a warped view of society.
WHY THIS TITLE?: The title seemed to fit the mortal (bones) and tragic nature of life that all too frequently leaves us in tatters (rags).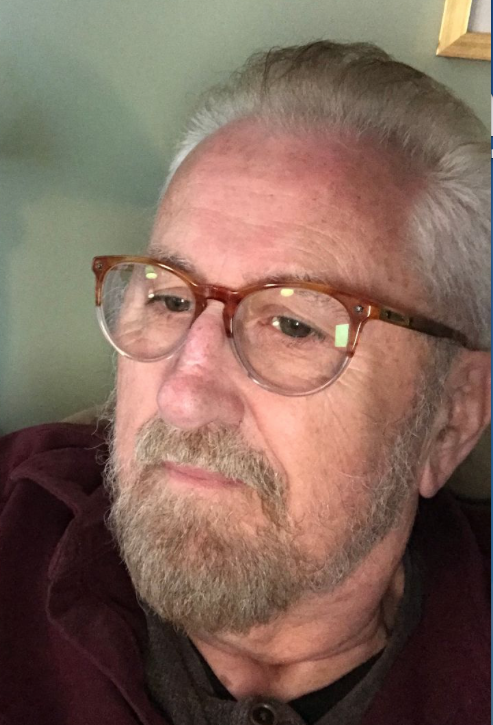 WHY WOULD SOMEONE WANT TO READ IT? My reader likes to see life expressed in an absurd yet candid way because that's how he/she sees life. It's my pleasure and privilege to bring that to them

REVIEW COMMENTS:
"Keith's pieces of micro-fictions lingers like an amuse-bouche on the palate of the intellect. — Michigan Quarterly Review.
"This new Keith collection proves him a master satirist". — DeWitt Henry, founding editor of Ploughshares.
"Keith in his masterful micro-fictions Keith has created a kind of literary equivalent of an illuminated manuscript." — Robert Scotellaro.
AUTHOR PROFILE: After spending twelve years hitchhiking the country with my\his alcoholic father (as depicted in my memoir: The Next Better Place), I joined the army during the Vietnam era and then went to college on the GI Bill, eventually earning a PhD in English. I retired emeritus professor from Boston College and became a fiction writer to release something in me that had been pushing to get out since my childhood. That "something" brings me both light and darkness, but keeps me from watching TV reruns.

AUTHOR COMMENTS: Writing for me is therapy. It allows me to release the grinch and the stand up comic. Those qualities are evident in my tales, at least I hope they are.
SAMPLE: See www.michaelckeith.com
WHERE TO BUY IT: Amazon, Barnes & noble, etc.
PRICE: $14.95
CONTACT THE AUTHOR: See me on Facebook. Friend me.